Where To Find Free Houston Diaper Banks
---
Babys poop A LOT.
We're talking about at least  6 – 10 explosive, soiled, soggy diapers each day.  If your child is prolific pooper it could cost you anywhere from $70 a month to $900 a year!
For this reason, we want to share with you a listing of Houston diaper banks that will help you save some cash.
In addition to the diaper banks, you will also find providers that offer the following services:
An agency that provides free baby formula
A Houston Heights baby shop that can teach you everything you need to know about cloth diapers and wearing your baby.
A Houston non-profit that will give you up to 4 twin sized bed for free
You'll find all those resources and much more!
Where To Find Houston Diaper Banks (Map)
Below is a listing of agencies who can potentially provide you with free diapers in Houston.
The locations with blue plots are official Houston diaper banks. These are places that specialize in nothing but distributing free diapers.
The green plots on the map are your secondary options for free diapers in Houston. These locations focus on a number of services for mom and baby.  Although they do not advertise themselves as diaper banks you should still consider calling them, because they can refer you to diaper banks near you.
1. Dependable Houston Diaper Banks 
In this section, you will find a listing of dependable Houston Diaper Banks. These are agencies you should consider first if you need free diapers in Houston because diapers are their specialty.
Houston Diaper Bank
The Houston Diaper Bank is one of the largest diaper assistance programs in the city.
For more information about regarding obtaining diapers, volunteering or donating diapers you can contact at their Sharpstown area office 6201 Bonhomme Rd Suite 250N, Houston, TX 77036.
You can email them at info@houstondiaperbank.org or call them at 877.433.9832.
The Diaper Foundation 
The Diaper Foundation understands "the struggle" which is why they provide diaper assistance to low-income households all across Houston.
This organization can not only assist you with obtaining diapers, but they also provide counseling, support, and referrals to new mothers.
To qualify for help from the Houston Diaper Foundation you must meet the following conditions:
Must have photo ID
Must be receiving Medicaid
Present a Medicaid Award Letter
Attend an in-person appointment
Produce a birth certificate for your child
You can contact the Houston Diaper Foundation by calling them at 713.807.1111. You can also mail them at:
The Diaper Foundation
P.O. Box 667109
Houston, TX 77266
Houston Diaper Assistance Program 
The Houston Diaper Assistance Program provides 6-months of diapers to eligible families who need them.
The program operates from February to July (enroll in December) and August to January (enroll in June).
Eligibility for this program is:
The child wears diaper size newborn to size 7
Priority is given to families who are enrolled in school or any other type of job training program.
Must be eligible for CHIP assistance, although they do not have to be enrolled. See the cart below.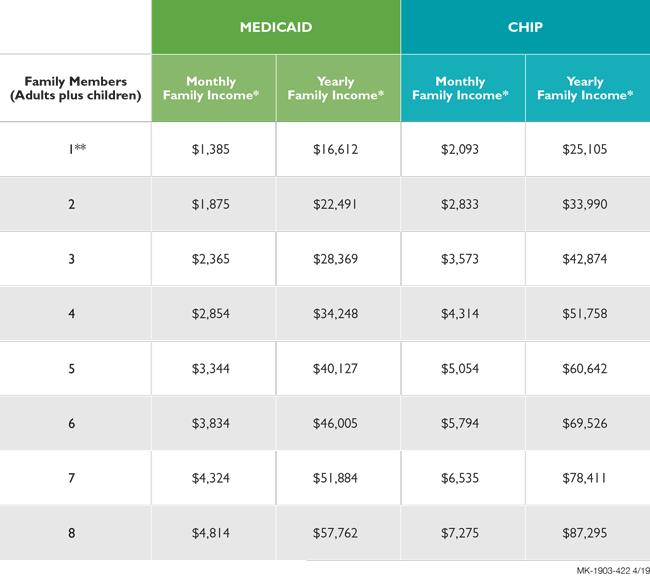 This program also offers an Emergency Award that provides qualifying families with a one month supply of diapers.  To apply for this program email Houston Diaper Assistance at houston.diapers@gmail.com.
If you need free diapers in Houston apply for this program at Houston Diaper Assistance. Enrollment months are June and December. Should you need more information call the program at 832.390.0369.
2. Secondary Options For Diaper Assistance In Houston
The programs in this section can offer diapers although this is not their primary focus, so there is no guarantees that you will receive assistance. In addition, you may be required to take classes to receive the diapers or other baby items.  Again the agencies in this section should be a secondary option if you are seeking diaper assistance in Houston.
St. John Vianney Catholic Church – Gabriel Project
St. John Vianney Catholic Church's Gabriel Project is part of a Catholic network helping women in crisis pregnancies.
Expectant women are asked to call The Gabriel Project Telephone Help Line at 713-225-5826. Telephone volunteers listen and ask questions to understand and assess individual needs. They find the Gabriel Project parish closest to the mom's current address and residence. A Gabriel Angel volunteer is then matched with each mom to accompany her on her journey. Gabriel Angels are trained to accompany expectant mothers through the pregnancy with love, friendship, spiritual and emotional support.
They are also trained to provide some of the following, based on each mother's particular needs:
Be a resource to answer questions about pregnancy, childcare and parenting
Depending on availability of donations, help with items for newborns
Knowledge about available community resources to meet each mother's needs
Catholic Charities – The Blessed Beginnings Pregnancy and  Parenting Program 
The Blessed Beginnings Pregnancy and Parenting Program provides support to both young mothers and fathers.
This program assists mothers from the pregnancy to the child's 5th birthday with things like bottles, clothes, cribs, car seats, educational toys and of course diapers.
To learn more about this program contact Catholic Charities at 713.526.4611 or visit their Midtown location at 2900 Louisiana St, Houston, TX 77006.
Pregnancy Assistance Center (Spring / Woodlands + Conroe)
The Pregnancy Assistance Center offers counseling, pregnancy tests, and supplies to women. Other services offered at the Pregnancy Assistance Center include ultrasounds, pregnancy consultations, and medical advice concerning your pregnancy.
Center For Pregnancy 
The Center for Pregnancy is a Friendswood facility that offers diapers as well as:
Early Pregnancy Education
Childbirth and Parenting Classes
Pregnancy Counseling
Adoption Agency Referrals
Pregnancy Testing
Infant Clothing, furniture and formula
Center for Pregnancy serves the following areas: Alvin, Friendswood, Pearland, Santa Fe, and Webster.
For more information, you can call them at 281.482.5683, visit their website, email them at cfpregnancy@sbcglobal.net or visit their location at 347-B East Parkwood Av, Friendswood, TX 77546.
Pregnancy Assistance Center North or PACN (Spring, Woodlands, Conroe)
The Pregnancy Assistance Center North provides a number of services for needy mothers in far North Houston and Montgomery County. These services include:
Social workers to provide referrals
Free pregnancy tests
Counseling
Supplies for mom and baby
Ultrasounds
Medical advice from professionals
PACN  has two locations, one in Spring and Conroe.
The Spring location is at The address is at 26402 I -45 North, Spring, TX 77386. They are open on Mondays and Wednesdays. The phone number is 281.367.1518.
Conroe is 115 N San Jacinto St, Conroe, TX 77301. They are open Monday through Thursday. The phone number is 936.441.6442.
3. Pregnancy Assistance Centers In Houston 
The agencies in this section provide pregnancy services (ultrasounds, counseling, free formula, cloth diaper consultations and more).
Most agencies below do not operate as Houston diaper banks, although they can provide referrals for baby items.
Baytown Pregnancy Resource Center
The Baytown Pregnancy Resources Center can potentially help you find free diapers. Here are other resources provided:
Parenting classes
Earn "mommy dollars" to buy items like cribs, clothes and baby diapers
Pregnancy education
For more information call them at 281.427.2273, visit their website or stop by their location at 2802 Garth Rd #209, Baytown, TX 77521.
Greenspoint Pregnancy Assistance Center (Mission Greenspoint Ministries) 
The Greenspoint Pregnancy Assistance Center is a program which is apart of Mission Greenspoint Ministries.
The following services are provided:
Job assistance for mothers
Counseling for parents
Baby supplies
This program is located in the Greenspoint area. The address is 11947 North Freeway, Houston, TX 77060 and phone number is 281.872.1422. The website is Mission Greenspoint.
Houston Children's Charity Program 
The Houston Children's Charity Program does not provide free diapers. They can, however, help you with the following programs:
For more information contact HCC at 713.524.2878, visit their website or go to their physical address at 1600 W. Loop S #610, Houston, TX 77027.
LIFE Houston – Baby Formula 
There are 5 different locations where you can get free formula in Houston. For questions about each site call 713.528.3802.
East End – 204 Clifton St, Houston, TX 77011. Open Monday through Friday.
SW Multi-Service Center – 6400 High Star, Houston, TX 77074. Open Tuesday and Thursday. Closed 1st week of the month.

713.528.6044

West End Multi-Service Center – 170 Heights Blvd, Houston, TX 77007. Open Monday, Wednesday, Friday.

713.528.6044

Acres Homes Multi-Service Center – 6719 West Montgomery Rd #207, Houston, TX 77091. Open Tuesday only.

713.528.6044

Spring Branch Family Development Center – 8575 Pitner, Houston, TX 77080. Open some Mondays, but call for business hours.

713.528.6044.
LIFE Houston can help with 7 days of formula.
To receive the assistance you must meet the following:
Have a child between birth and 12 months
ID for parent
1 official form showing baby's full name and DOB
If you are seeking free baby formula in Houston, contact LIFE Houston at 713.528.6044 or visit their website.
LIFE Houston is a good option for emergency formula although don't forget about your local WIC offices. You can see each Houston WIC office by going here.
Pasadena Pregnancy Specialty Center
The Pasadena Pregnancy Specialty Center offers mainly pregnancy services although they can potentially refer you to free diaper banks in Houston.
Here are the pregnancy services offered here:
Preconception Counseling
Genetic screening and testing
Ultrasounds
Preterm labor
Prior preterm birth
Multiple Gestations
Doppler studies
1st-trimester screening
This agency is located in Pasadena. The address is 3351 Plainview St, Suite A-2, Pasadena, TX 77504. You can call them at 281.707.0939.
The Pure Parenting Shop
Pure Parenting is a shop that sales a number of specialty items for babies and moms. They also give parents the opportunity to create a  gift registry.
In addition to the shop Pure Parenting offers education like:
Cloth Consultations – One way to save money on diapers is by going old school with cloth diapers. Pure Parenting offers a $25 consultation to explain what cloth diapers are and how they work.
Babywearing – If you are interested in learning more about the benefits of wearing your child, Pure Parenting also offers a class for that.
Carrier Fittings – If you're sold on the idea of babywearing then allow Pure Parenting to demonstrate how the baby carriers fit. These classes start at $15.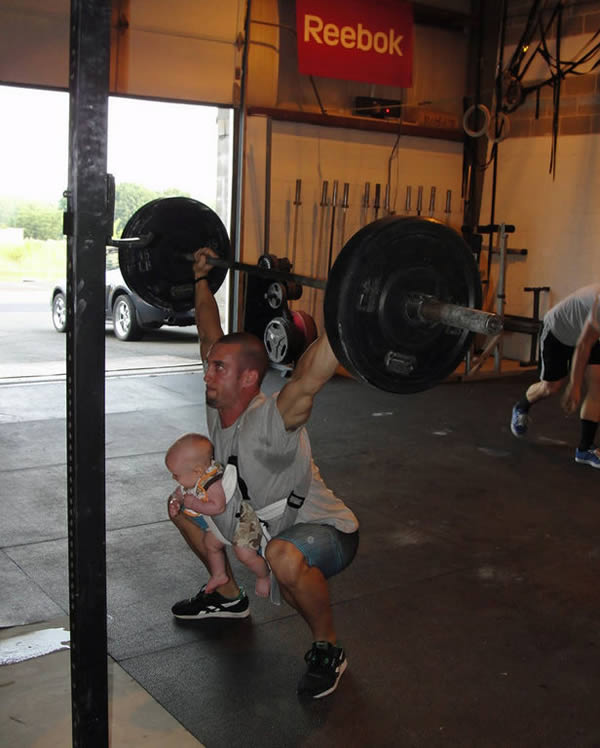 For more information, you can visit this Heights shop at 2401 Yale St, Houston, TX 77008. Call them at 832.856.1416 or visit their website.
Southeast Area Ministries
Southeast Area Ministries services primarily the SE part of Houston. They may be able to provide you with infant care items when they are available.
If you live in the zip codes they serve (77587, 77017, 77034, 77061, 77075, 77087, 77089, 77598)  they can assist you with things like rental assistance, food, and clothing.
For more information call them at 713.944.0093, visit their website or their office at 2102 Houston Blvd, South Houston, TX 77587.
Women's Pregnancy Center  
The Women's Pregnancy Center is located in SW Houston. The main services provided are:
Baby clothing
Parenting education
Pregnancy Testing
Ultrasounds
10 Week Post Abortion Healing Program
The agency is opened Monday through Thursday and Saturday.
For more information about this Houston pregnancy assistance center, you can call them at 713.744.0126, visit their website or stop by their location at 8300 Bissonnet St, Suite 160, Houston, TX 77074.
Conclusion
Raising children is expensive, therefore if you are eligible should definitely be visiting these Houston diaper banks.
Rember to contact agencies like Houston Diaper Assistance Program, Diaper Foundation, and Houston Diaper Bank first because they specialize in supplying free diapers.  If one of these locations is convenient for you then you can look to some of the secondary diaper banks found on the map above (add link to diaper bank map).
Nick Bryant is a Counselor with 11 years of experience working in community health. He enjoys concerts, walks with the doggo and wife, mocking Dallas Cowboy fans, and sharing community resources. Jump on the Houston Case Managers email list to receive weekly community resource guides delivered directly to your inbox.